| Discuss | DIFFICULT IN ENVIRONMENTAL FOUNDATION MANY STUDENTS MUST HAVE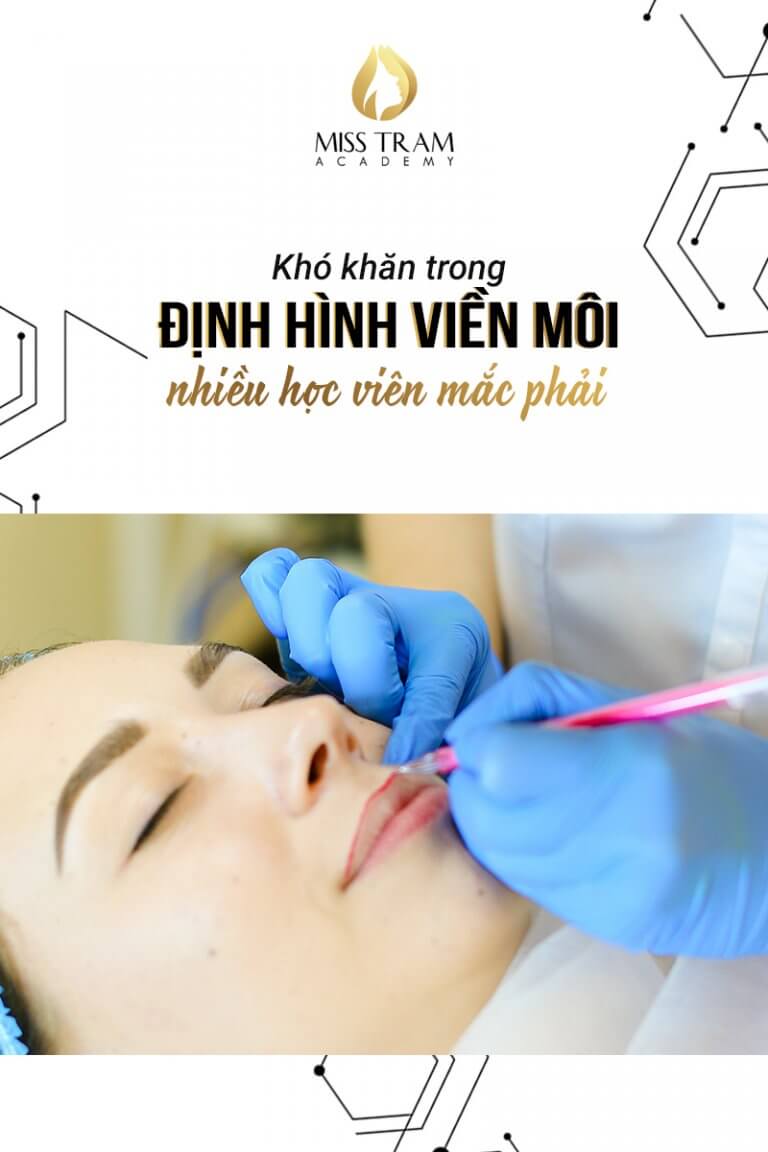 ✨ In the process of performing lip aesthetics for guests, there will be many cases where the students have a problem with the lip contour of the guest, which makes it difficult to shape the lip contour.
Determining the shape of the customer's lips will be a deciding factor in the implementation of lip shape shaping techniques. The process of shaping a new lip shape helps the lips after performing to reach perfection.
✨ Some lips that students may encounter during the practice and how to fix them as follows:
- Too thin lips: Use a red pen to "cheat" to make the lips wider, creating a feeling of fuller and more sexy lips. Pay attention to the proper alignment, avoiding greediness that can make lips lose their natural appearance.
- Too thick lips: In contrast to the thin lip shape, we will go the contour backwards in a bit to make the lips slimmer. You also need to pay attention to reasonable alignment to the lips are natural.
- The sides of the lips are not equal: In this case, draw the lip border slightly wider than the corner of the lips. Observe to ensure the harmony, balance on both sides of the lips.
- Light lip contour or no lip contour: In this case, you have to look at the overall face and lips to adjust the lip shape to suit guests.
Above are some difficulties in shaping lip contours that students may encounter. You can refer to the previous articles that Miss Tram Academy has shared to learn more about specific solutions for each case!
————————————————–
✨ More information about:
- The program of recruiting trainees for Aesthetic Embroidery Beauty Salon at: https://bit.ly/2JA5bSa
- Details of the courses at Miss Tram Academy at: https://bit.ly/2L99UzV
➡️ Please contact Miss Tram immediately for more advice about the learning path and see if you are suitable for this job or not!
————————-
✨ MISS TRAM ACADEMY
🏣 126/6 Phan Xich Long, Ward 3, Bình Thạnh District, TP. HCM
📱 Mobile: 0909 783 289 - 093 718 6060
☎ Hotline: 1900 7018
⏱ Working time: 9:00 am - 6:00 pm
✨ Website Miss Tram Academy: https://misstram.edu.vn/
✨ Website Miss Tram Natural Beauty Center: http://thammymisstram.vn/