Discussions | Lip Contour Technique For Each Specific Shape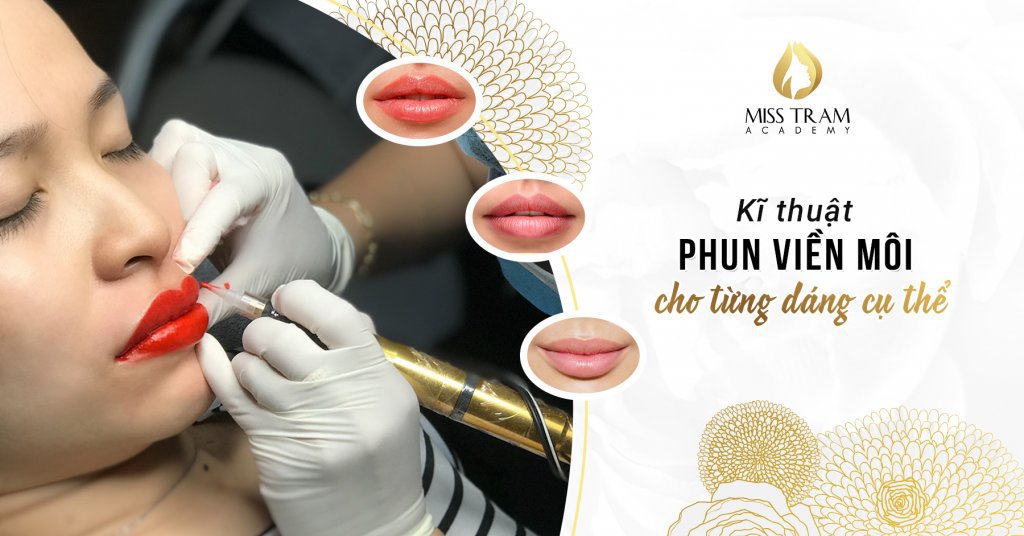 During lip spraying, the lip lip injection technique plays a very important role because the lip rim helps shape the lips, helps precise needle work and the lips are beautiful. Basically, when drawing lip contours, you need to consider the overall face to find the right lip shape, bringing balance and harmony.
Some cases that need lip correction can include the following:
▪️ Uneven lips
If your lips are thick and uneven, then you should choose the more beautiful side as the standard, then edit the lips of the other side to balance with the standard side and shape according to the true lip shape.
▪️ Thin lips
You draw the outer lip border to the outside of the lip border about 1mm, avoiding "cheating" will make lips less natural.
Do not use colors that are too cushioned to line the lip line. You should spray light lip color and gloss collagen to feel more full and plump lips.
▪️ Thick lips
If your lips are too thick, do the opposite by inserting a needle inside 0.8-1mm. You note that not going in too much will make the lips lose the inherent natural. In addition, you should spray light color and apply a layer of glossy Collagen for more beautiful lips.
▪️ Lips without borders
In this case, you can freely create lip borders, especially the type of heart lip that is very popular with girls. To draw beautiful heart lips, you need to create a highlight in the middle of the upper lip to create highlights, while drawing the edges of the lower lip, creating a feeling of thicker lips.
Note to the Technician when spraying lip contour:
- Make sure the needle tip is perpendicular to the skin surface, avoiding skin damage, resulting in swelling and pain.
- The force to go evenly, avoiding needles too fast or slow will make the ink colorless, difficult to color.
- The depth of the needle when contouring the lips as well as the lip spray route, Often the needle deep into the skin from 0.3 - 0.4mm
- Avoid spraying the lip border too dark, will reduce the natural lips
Needle work requires not only skilled technicians, but also a great deal of knowledge and skills. Therefore, to be able to stand out spray tattoos, KTV people need to be trained and practiced regularly to reach a certain level.
Above is some share of Miss Tram about lip spray technique for your reference. I wish you study and practice well offline!
Refer to the information of popular courses (depending on your preference) to get started with beauty:
- Tattooing, Embroidery, Sculpting Courses (eyebrows - eyelids - lips)
- Skincare Specialist Training Course
- Vocational Training Mi Eyelash Extensions - Professional Lashes
Please contact Miss Tram immediately for more advice on the study path and see if you are suitable for this career or not!