FAQs | Remove Done Tattoo See Itchy Phenomenon Is It OK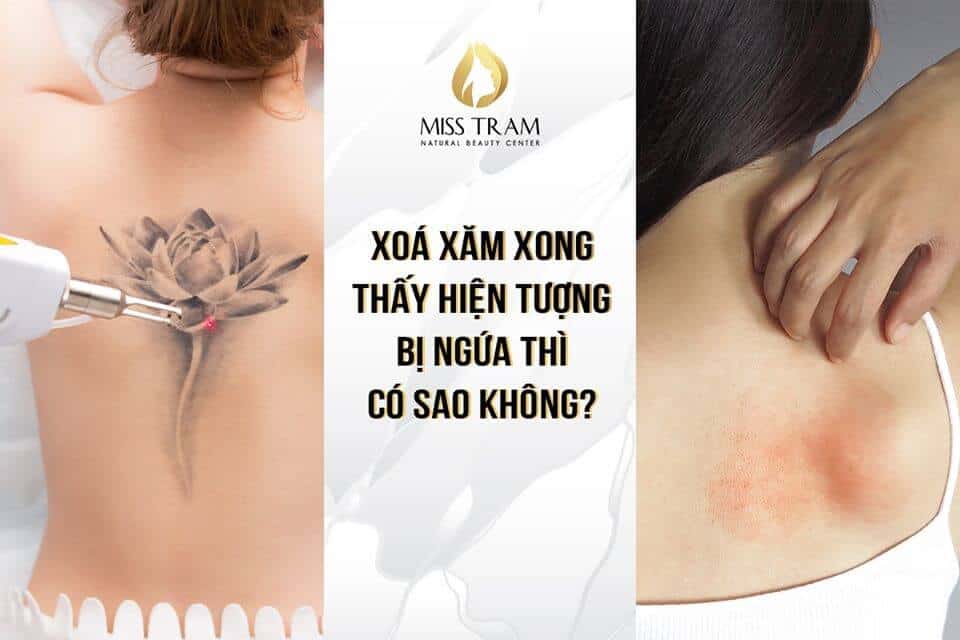 Question and answer section of Miss Tram has received the above question.

#TeamMissTram

I was unable to advise her online because she did not know how to get rid of her tattoo, so she asked her to ask her directly.
And by the way, Miss Tram also shares some phenomena (with words from the question) that can appear after tattoo removal:
- After removing the tattoo, there is a phenomenon of itching: most of this is a good sign because your skin is getting younger. From the following days, the old skin flakes off, regenerating a new skin. Tattoo ink will be pushed out and completely faded. Absolutely do not scratch or impact the affected area.
- After doing tattoo removal, ink marks are darker: in this case you do not need to worry, tattoo ink is being pushed off the surface of the skin and will fade afterwards.
- Delete tattoos after 3-5 days, the skin will blister (inflate): this phenomenon is caused by the deletion of the ink to quickly exhaust ink. You should not puncture or break the blister with a needle, but let it deflate itself.
Currently on the market there are many different methods of tattoo removal. However, to achieve the most effective and safest, Miss Tram recommends using tattoo removal method with Laser Yag.
If in case you choose the right method of implementation as well as a reputable cosmetic establishment, there will not be any cases that are harmful to your skin.
Do not hesitate, call the number

HOTLINE

1900 7018

For advice on any questions you may have about the service.