When spraying lips, if the color is up to the standard, the customer lips have a smooth and smooth tension with harmonious lines, it is considered that we have succeeded. Achieving satisfactory end results requires a rigorous learning and training process. Besides, you also have to know the secrets, the real job experience to turn into your own.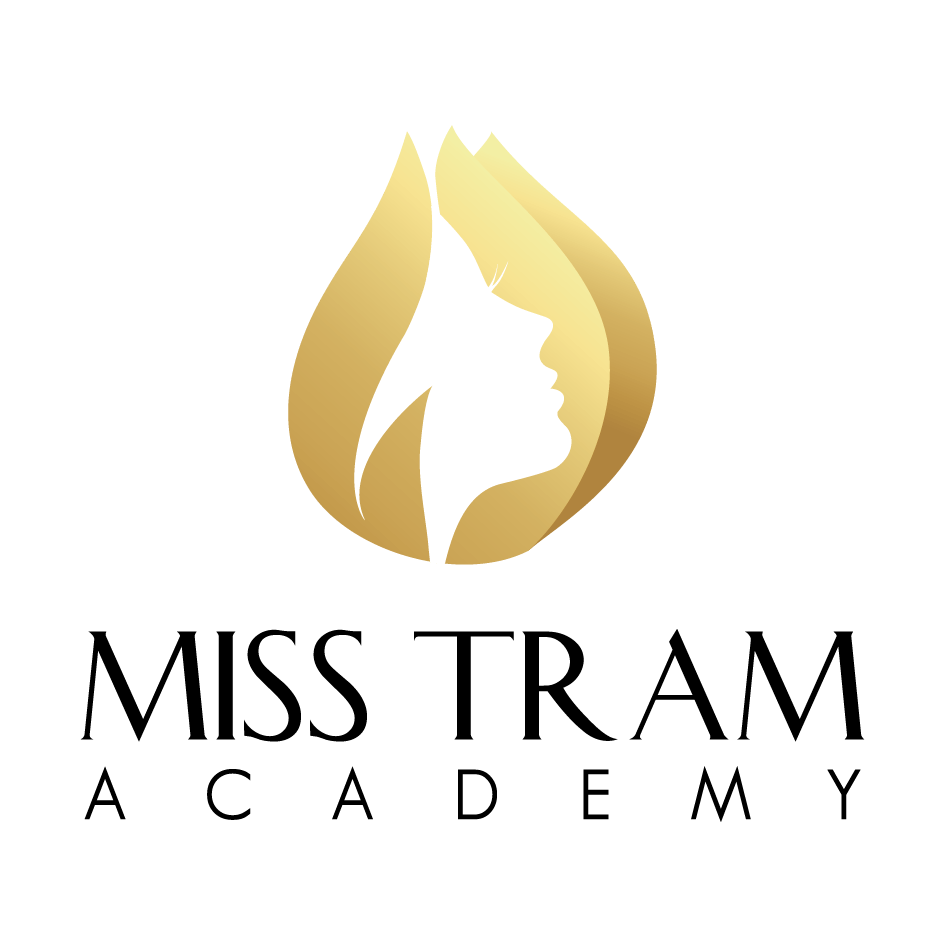 Sharing Tips For Spraying Lips In Beautiful Colors - Smooth
Things to keep in mind when spraying lips on your customers
To become a professional tattoo artist and the future as artisans, we have to go through a long process of learning, hone skills, improve skills. Studying lip in general is not difficult, as long as you have enough determination and hard work, you will surely be confident and build the future for yourself. With the support of experienced and dedicated experts and lecturers at Miss Tram Ecademy, you will be able to share many secrets in practical practice, giving your customers absolute satisfaction. Beautiful natural and harmonious.
With more than 18 years of experience in the field of beauty salon and tattoo art training, Miss Tram Academy will share with you the necessary notes if you want to spray lips on beautiful standard colors.
+ Safe and Prestigious Lip Spray Beauty Salon
Want lip color up beautiful, we must pay much attention to the color phase, the most accurate scale. Remember, beauty must be proportional to harmony and fit. This means that the colors applied to the lips must meet the following criteria:
Aging age.

Contouring facial contours.

Suitable for lips

Mix hair color, eyebrow color and skin color.
Currently, the lip spray palette is extremely diverse and the trend is constantly changing. This also affects a lot of customers' psychology, because everyone wants to be beautiful according to the trend, according to the latest. However, new does not mean that it is suitable. So you need to do a good job of consulting to help customers choose the color that suits your overall. So, the lips are really new.
After agreeing on the color, the task of KTV as we are going to conduct color mixing to achieve the desired ratio. This technique has specific instructions for what color ratio, how to blend. During the course of study, you should pay attention to the instructions of the instructor to be able to apply properly.
Here Miss Tram Academy Suggested ways to mix the standard tones as follows:
Content For Internal Training Only
Please login to view more content.
*
Note
: Because this is a copyrighted material and is only for internal circulation, we
It is strictly prohibited to distribute or sell
The content of this lesson is outward. Any violations found will be deleted account & can be handled in accordance with the law on copyright infringement.
+ Recipes Relieve Pain For Customers When Spraying Lips
The needle move puts the ink into the lips deciding up to 50% final result. Therefore, this technique is extremely important, because you deviate from the needle line, too strong hand force will cause lips damage, non-standard color or dark lips.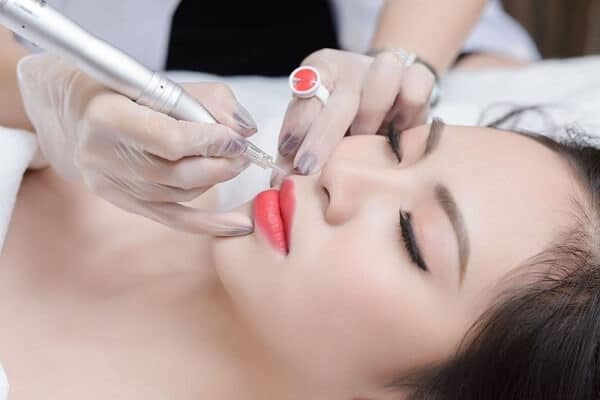 In lip spraying, the depth of needle tip to lips is only about 0.3 to 0.4mm. The needle process should go the lip edge first, then the lip part. Needle travel speed should be moderate, each side going about 3 times. The upper lip is thinner than the lower lip, so you will spray this part less. Note that the maximum time for one spraying is only 45 minutes.
In addition to these two important notes, we need to remember to fully implement the hygiene and anesthetic stages for customers. Absolutely not for profit but choose poor quality, unknown origin because it can affect lip color and customer health. In addition, want the color up evenly, before spraying you have to treat the lips. After doing this, you must instruct customers to apply vaseline fully, not to peel skin, avoid water in the first days as well as supplement foods rich in Vitamin C. If complied well, you will be assured that your customers will own beautiful lips as expected.
>>>> Learn More Tips In Prestigious Cosmetic Tattooing Course In HCMC
Good luck!