| QUESTION - ANSWER | Tell You The Secret To Carrying Thick Thin-Walled Lips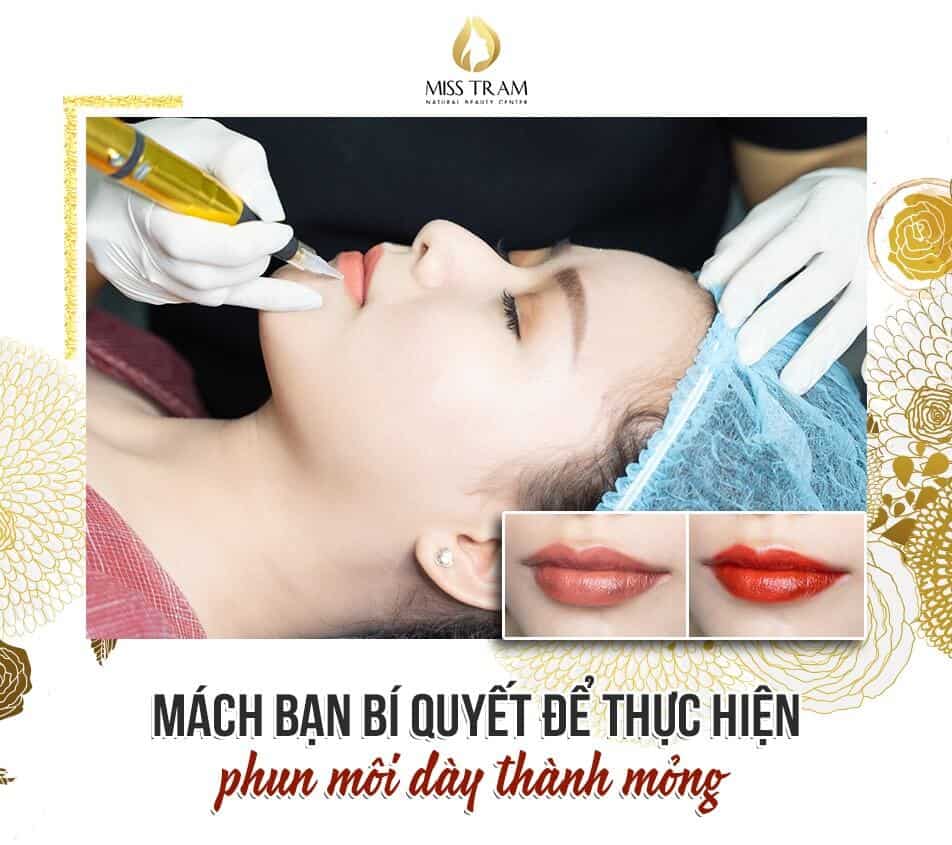 Although it is no longer a trend among young people today, Miss Tram still lists the technique of 'Spraying thick thin lips' in the category of QUESTION - ANSWER to help students, as well as KTV, have more experience Handling a more skilful way if this is the case when working.
The secret of this technique is that during the process of tattooing, KTV will cleverly "cheat" the width of the lips inward, making the lips become more elegant and harmonious. At the same time, the border area will be tinted to create a visual effect.
There are 2 methods that you can advise and use in this case:
Spray lip with black soot: The lip color will be the darkest on the inside of the lips and then fade towards the lip border. This lip spray method not only makes the lips have a depth, but also makes the lips width more "slender", more elegant, effectively overcome thick lips.
Collagen lip spray: When performing this method, the KTV should pay attention to accurately align the amount of collagen to mix with the spray color. After spraying, lips will become glossy, natural and nourished from deep within.
Both lip spray techniques are part of the curriculum at Miss Tram Academy. In addition, students are also instructed on how to choose, mix the ink so that the best color, along with other remedies for lip condition .... If you want to learn more about the course, do not hesitate to contact. Contact the Miss Tram Academy Hotline!
Refer to the information of popular courses (depending on your preference) to get started with beauty:
– Cosmetology, Embroidery, Sculpting Course (eyebrows - eyelids - lips)
– Skincare Specialist Training Course
– Vocational Training Mi Eyelash Extensions - Professional Lashes
Please contact Miss Tram immediately for more advice on the study path and see if you are suitable for this career or not!