[Questions and Answers]

Customers Should NOT Sculpting Eyebrows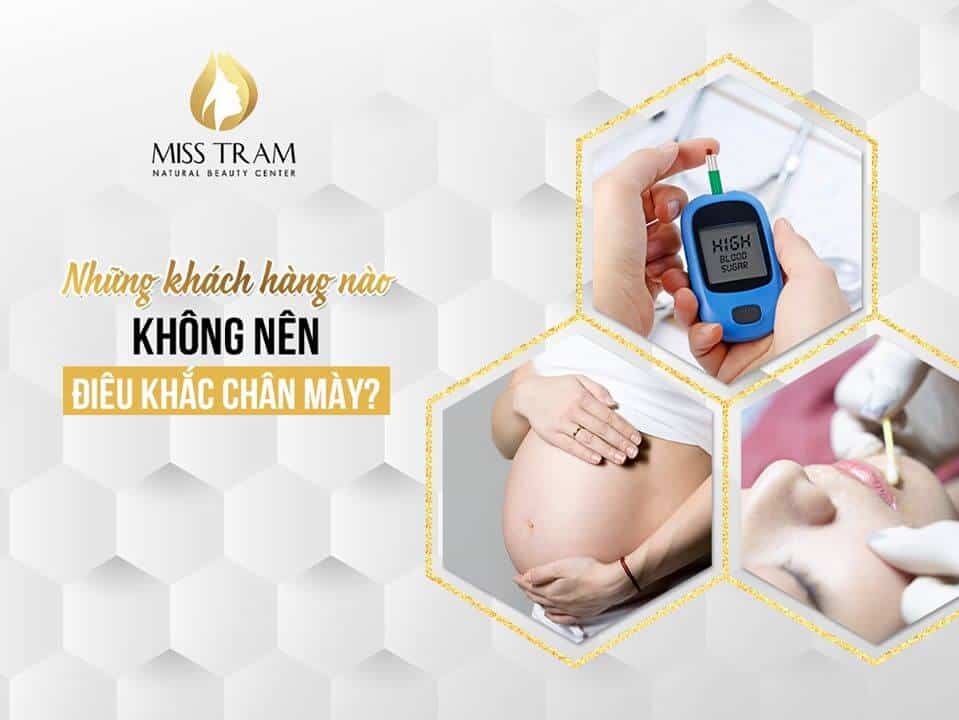 Turning around the topic of Eyebrow Sculpture, Miss Tram Academy I got questions from participants like: "Which customers SHOULD NOT sculpting the eyebrows? "
First, let's review the lesson a bit:
- Sculpting - Microblading Eyebrows are advanced technologies for making eyebrow fibers. This technique does not put the ink into the skin with a conventional tattoo machine, but uses tiny needles inserted into each other to engrave on the skin to put ink, overcome defects such as: missing, missing tail or eyebrow tip, area Empty eyebrows - Scars need to be covered with hairs.
Sculpting eyebrows suitable for many different groups of subjects. However, customers of the following groups are advised by Miss Tram NOT to sculpt or perform eyebrow spray to ensure safety for health:
People with severe diabetes:
+ Normal fasting blood glucose level is below 100 mg / dl (5.6 mmol / l). If your reading is 10 to 125 mg / dl (5.6 to 6.9 mmol / l), you have prediabetes. An index of 126 mg / dl (7 mmol / l) or higher on two different tests means that type 2 diabetes is severe.
+ High blood sugar levels can make wounds heal for a long time, increasing the risk of infection.
People who are allergic to anesthetics, making the skin too sensitive:
In this case, guests will appear symptoms of heart palpitations, shortness of breath if not known how to handle in time will be dangerous. Moreover, when the skin is too sensitive or susceptible to allergies, it will be difficult to achieve the desired aesthetic results.
Pregnant women in the 8th month onwards
+ Pregnancy is the process of changing hormones in a woman's body, so sculpting the eyebrows during this period will not be noticeably effective because the engraved ink may change when the skin returns to the way it was after birth. children.
+ The use of anesthetics in the sculpting process, though not affecting the mother, is still not good for the fetus. After sculpting, you should also avoid eating erectile foods (spinach, glutinous rice, eggs, chicken) because some sensitive individuals may cause scarring. So instead of choosing sculpture, the mother can temporarily neatly trim eyebrows or wait for the birth of the baby and then make sculpture.
Customers are sick with the flu, health is not good
If you are absolutely sick, don't sculpt. Because if your body is weak, your risk of hypotension during the process is very high. In addition, you need to eat well first, absolutely do not fast to avoid hypoglycemia.