Center for eyelash extensions HCMC - Eyelash extensions - curling is one of the special beauty needs that women love. This is not a temporary trend because it has been around for a long time and still receives popularity today.
According to the assessment, the field of eyelash extensions & bending requires high human resources, supporting you to develop well with beauty - beauty.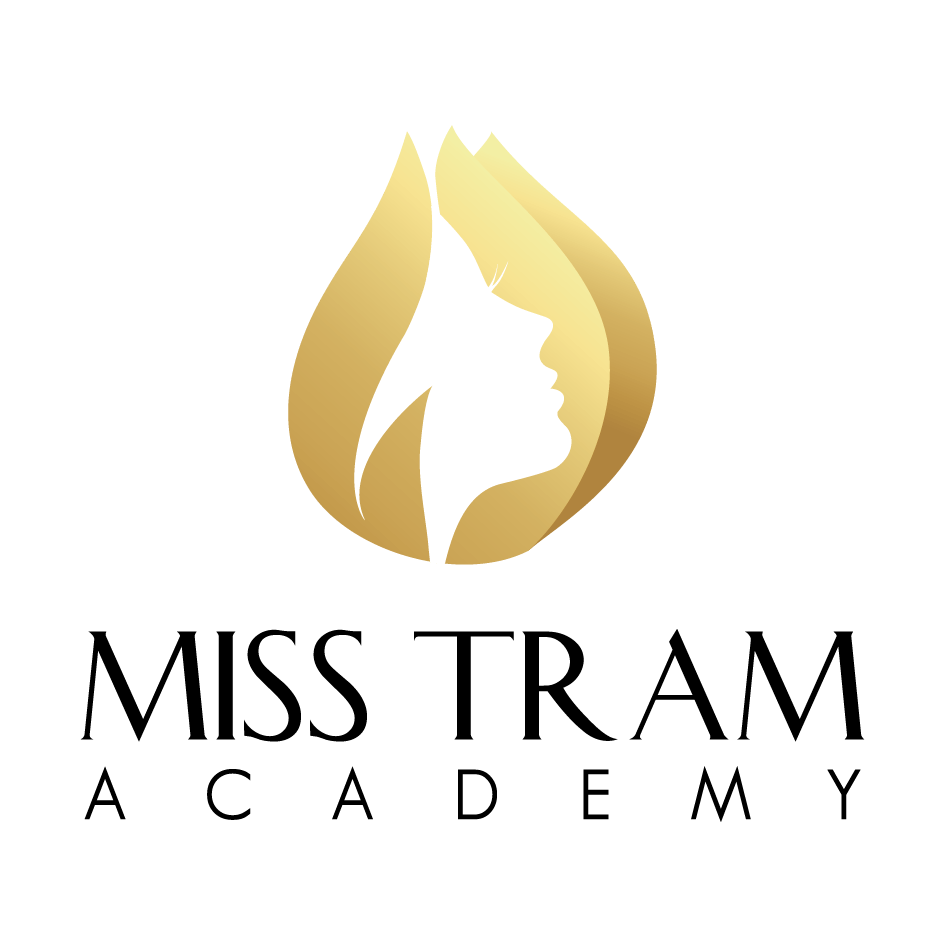 Max 5 Student / class - Each month only organizes 1 class.
There is 2 school: Morning: 9h00 - 12h00 | Afternoon: 13h00 - 16h00
Classes: Basic (6 session) - Professional (10 session) - Express (as required)
MISS TRAM ACADEMY Teaching Center in Ho Chi Minh City
Go to the eyelash extensions teaching center of Ho Chi Minh City - Miss Tram Academy, You will join Miss Tram Academy's Eyelash Extensions - Curriculum course at Miss Tram Academy and you will be directly trained by experienced instructors in the industry. .
All knowledge about eyelash extensions with the latest technology is fully transferred, helping you confidently master the modern beauty techniques at hand to expand your career opportunities.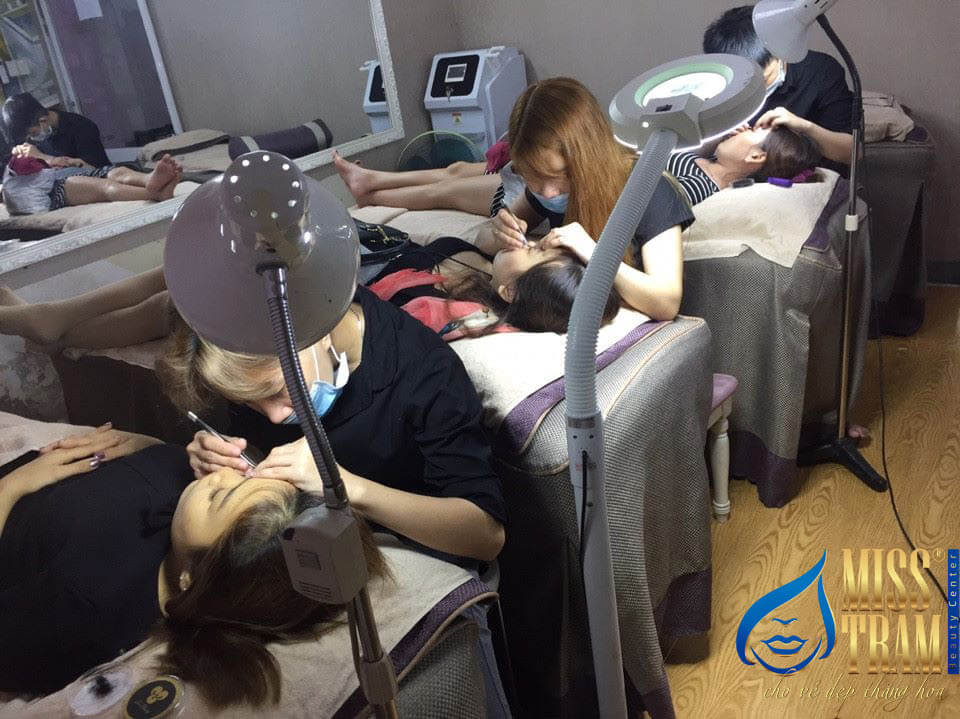 WHAT WILL YOU LEARN AT THE PROFESSIONAL MIX TRAINING COURSE IN MISS TRAM ACADEMY?
+ Understand the development principles and characteristics of eyelashes,
+ How to analyze, shape the eyelashes in accordance with each person's face,
+ The knowledge about artificial eyelashes: curl, thickness, length of eyelashes so that it is suitable and safe for eyes
+ The most modern eyelash extensions technique: Classic, eyelash extensions, eyelash extensions, one by one eyelash extensions, .. Especially, you will be well versed in the eyelash extensions technology (Angel), eyelash extensions. Sexy black roses (sexy) are the most popular right now,
+ Learn eyelash extensions at Miss Tram you master the technique of eyelash extensions 2D, 3D, 4D, 5D, 6D, ...
+ Proficiency in techniques mi dyeing, eyelash coating, eyelash extension, eyelash extension,
+ Know how to remove eyelashes safely and gently.
+ Know how to coordinate mi color and care the most standard mi,
+ Understand customer counseling knowledge before and after eyelash extensions, crisis handling skills with customers during manipulation,
+ Usage and storage of equipment, materials used in eyelash extensions.
Any Questions About The Curriculum, Learning Price Join Your Mi Miss Miss Contact Information Contact Now
Miss Tram Academy always upholds the highest quality of teaching. All courses at the center are geared towards the mission of conveying comprehensive knowledge - sharing practical experience so that each student can confidently become a true artisan - eyelash curler, spreading beauty to all. everyone.
After completing the Art of Eyelash Extensions at Miss Tram Academy, students will master the basic to advanced techniques, know how to overcome error situations as well as how to communicate and deal with them. crisis with customers.
Studying at Miss Tram, what you gain is not only a technique but also an experience and the secret to accompany the profession, confidently assert yourself.
BENEFITS OF STUDYING AT THE MIXING CENTER IN HCMC - MISS TRAM ACADEMY
1. Sponsored all machinery and equipment throughout the course at the center for eyelash extensions in Ho Chi Minh City
2. Trained according to the international standard curriculum with the participation of the famous experts in the spa industry - aesthetics
3. Sponsored model practice for free when studying at Miss Eyelash Center HCMC.
4. Examination for vocational certificates issued by the Vietnam National General Department of Vocational Training has a lifetime value nationwide
5. Miss Tram Academy - Miss Tram Academy organizes classes on demand for students who are about to exit, need to open a shop, overseas Vietnamese to return home, study in groups, tutoring, online learning, taking qualifications,…
6. You can request to teach in a diverse curriculum in Vietnamese, English and Chinese languages
7. The classes at the Ho Chi Minh City Eyelash Extension Center - Miss Tram Academy often start with a variety of class schedules
8. Well-equipped facilities, modern classrooms, support to find clean and beautiful dorms for students from far away when registering at the HCMC Eyelash Extension Center
You Are Confused About The Benefits You Received When Registering For Missing Education In Miss Tram Fill In The Information Right Below
You can join mi - mi at the Miss Tram Academy COMMITMENT OF CAREER, learn until you are proficient and confident with your skills.
Not only that, we always create the best conditions, support for those who are passionate but difficult circumstances to pursue their dreams with attractive scholarship programs (Scholarships from 10 - 30 million).
In particular, you will have the opportunity to join the Miss Tram family - Natural Beauty Center to contribute the beauty and the best things to the community.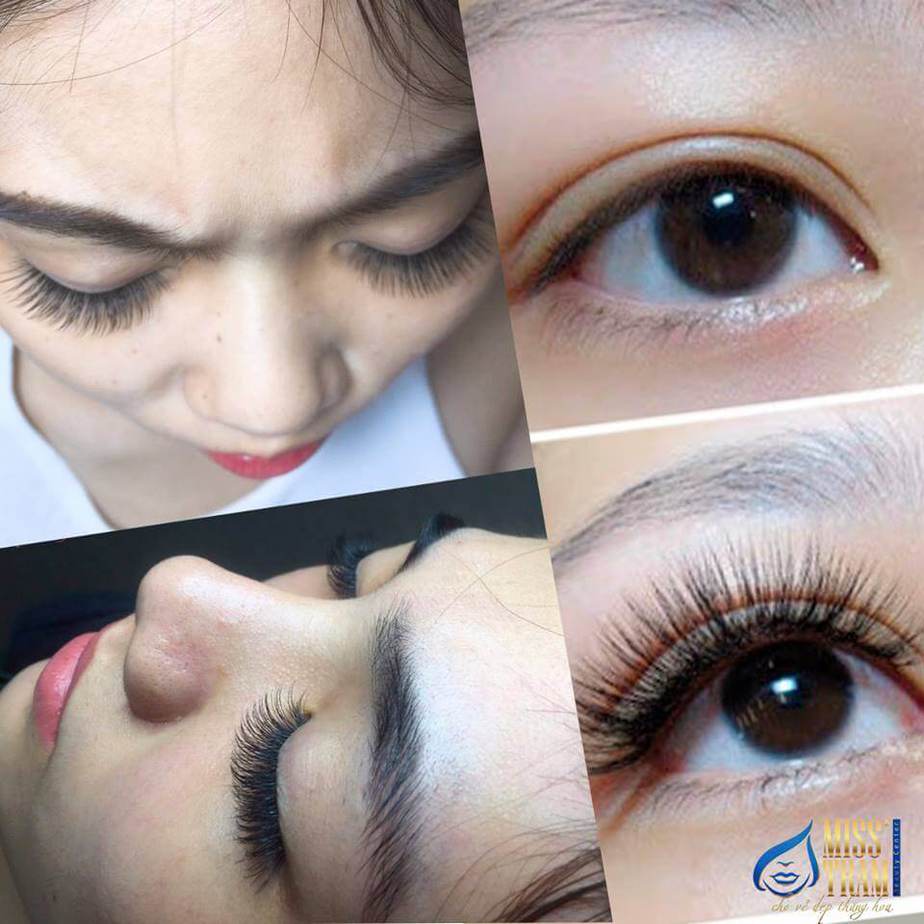 Miss Tram Academy welcomes you - People with a passion for beauty salon. Sign up today to experience the Art of Connection course - Crash your professional with your expert!
When you become a student at Ho Chi Minh City - Miss Tram Academy, you will be provided with a VIP account to learn many other online courses to improve your skills.
See details of the courses at: https://misstram.edu.vn/tong-hop-cac-tai-lieu-dao-tao-noi-bo-tai-hoc-vien-miss-tram/.
So Why Not Contact Now Register To Become A Miss Tram Academy Miss Mi Academy Today.
You can contact Miss Tram via the Academy's official Fanpage: https://www.facebook.com/thammymisstramacademy/