|| Questions and Answers || Do not take the basic course and enroll in advanced eyelid surgery at Miss Tram Academy?
Miss Tram Academy thank you readers for sending questions to the center offline. Thank you for your interest in the CAREER COURSES that Miss Tram and her colleagues are putting all their energy and enthusiasm into.
In fact, many people think that "In the advanced course, there is always teaching with basic knowledge, so it is always better to study Advanced to save time and convenience". But not where you guys.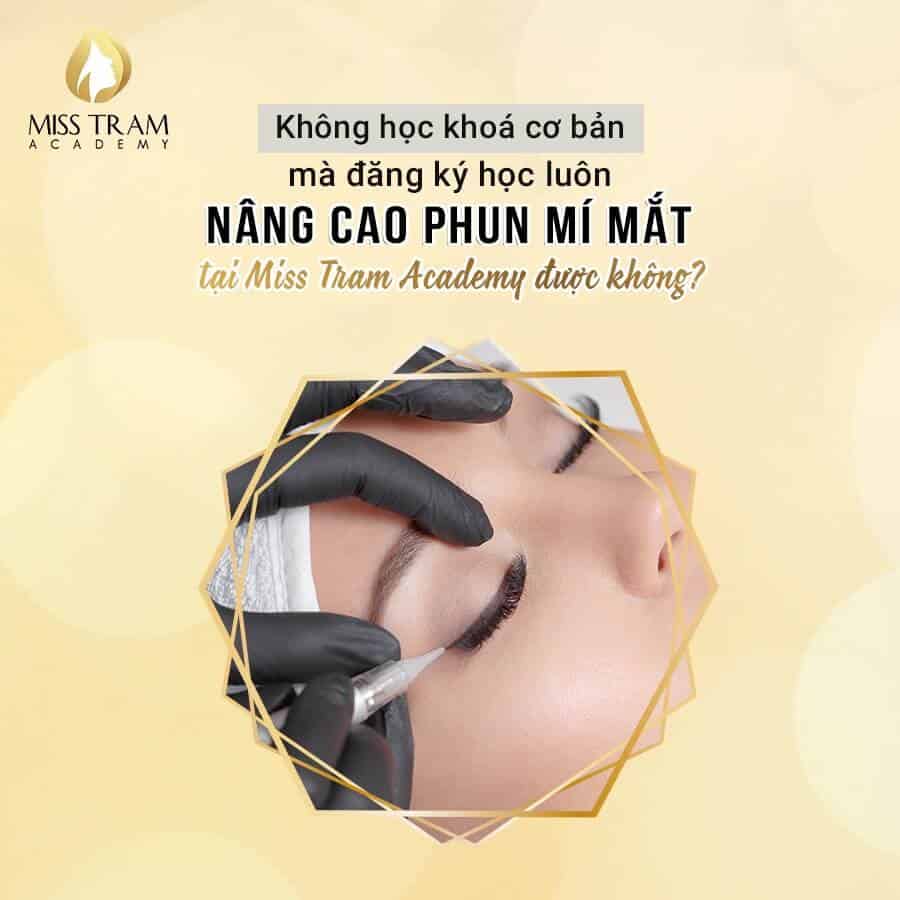 Each course has been compiled by the Center with a certain route to be suitable for different levels. For example:
If you NEVER study any course about Tattoo in general and Eyelid in particular at any center, then you SHOULD NOT Register now for the Advanced course. The nature of this course provides you with the BASIC / BASICS / BASIC Technique on Eyelid Spray.
If HAVE LEARNED Basic Eyelid Spray course elsewhere or Miss Tram Academy, then you can continue to study Advanced. Meanwhile, it will save time going into the old theory, to spend time exchanging, updating new technologies, new techniques and ways to handle situations when working more ...
Learning to "leapfrog" (Ignore the basic part of the study to improve it), in fact, not everyone has the ability to acquire it. So to ensure the results of your studies and work in the long run, Miss Tram Academy strongly recommends that you follow them TRUE ROAD.
In addition, before becoming an official student of Miss Tram Academy, students also need to pass the interview in order for us to understand your desires, abilities, and give Timeline appropriate learning.
Refer to the information of popular courses (depending on your preference) to get started with beauty:
– Tattooing, Embroidery, Sculpting Courses (eyebrows - eyelids - lips)
– Skincare Specialist Training Course
– Vocational Training Mi Eyelash Extensions - Professional Lashes
Please contact Miss Tram immediately for more advice on the study path and see if you are suitable for this career or not!