Korean eyelash extensions are the most popular eyelash extensions today. Not only suitable for Vietnamese faces, this type of eyelash extensions is also very natural, absolutely does not cause eye discomfort, so it is very popular with women. Therefore, learning Korean eyelashes is very much interested by many young people, with the desire to find a permanent job with a stable income for themselves.
How To Make Korean Eyelashes At Miss Tram Academy
Put simply, Korean eyelash extensions are a method of joining multiple false eyelashes on real eyelashes, the base of the eyelashes bunches and the tip spreads into a V-shaped beam with short differences in length for a sense of thick and natural lashes. Best.
This method has many advantages such as:
No effect or loss of real eyelashes

Do not cause bleed eyelid or cause allergic eyelash glue causing eyelash loss

Does not cause pain, itching after jointing

For the most natural as possible
Currently, in our country there are very few aesthetic training institutions capable of teaching this method of eyelash extensions. If you want to pursue a career, you should choose reputable teaching facilities such as Miss Tram Academy.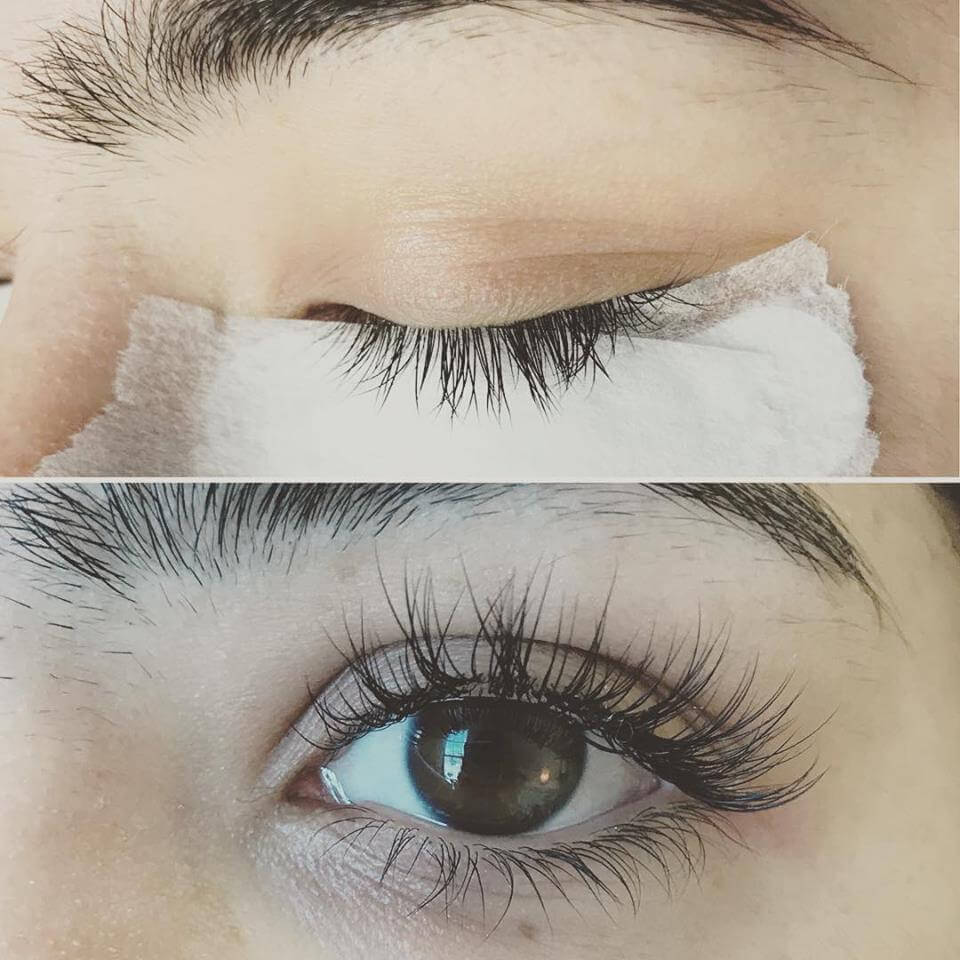 + Note: What do school supplies need?
Learn how to use eyelashes at Miss Tram Academy
Learning Korean eyelashes at Miss Tram, you will be methodically trained from basic knowledge to advanced knowledge, which is hand-held by experienced experts in the industry. Miss Tram supports you to the maximum in your studies, helps you successfully complete the course and build a solid foundation for yourself. When studying at Miss Tram students will:
Get a full set of machines and tools, as well as a model to practice throughout the course

International standard training curriculum, taught directly by famous experts in Spa - cosmetology

Support for getting vocational certificates issued by the Vietnam National Administration of Vocational Training is valid throughout the country

Diverse curriculum, flexible study time, regular class opening, class opening as required by students

There are spacious facilities, modern classrooms, and a nice dormitory for remote students
In addition, you also have the opportunity to receive scholarships up to 30 million, as well as the opportunity to join the prestigious cosmetic center system.Miss Tram - Natural Beauty Center.
+ Note: Whether or not The Performing Lower Eyelash Extensions
Miss Tram Academy will teach you:
Know the principles of development and characteristics of real eyelashes, as well as professional training on false eyelashes to be able to choose the curl, thickness, length of the eyelashes to suit each person.
There are many different eyelash extensions techniques such as: Classic eyelash extensions, silk eyelash extensions, eyelash extensions one by one, 3D eyelash extensions (angel), charming black rose eyelashes. So you need to know the type of connection that suits each face and advise customers to choose the appropriate eyelash style and color.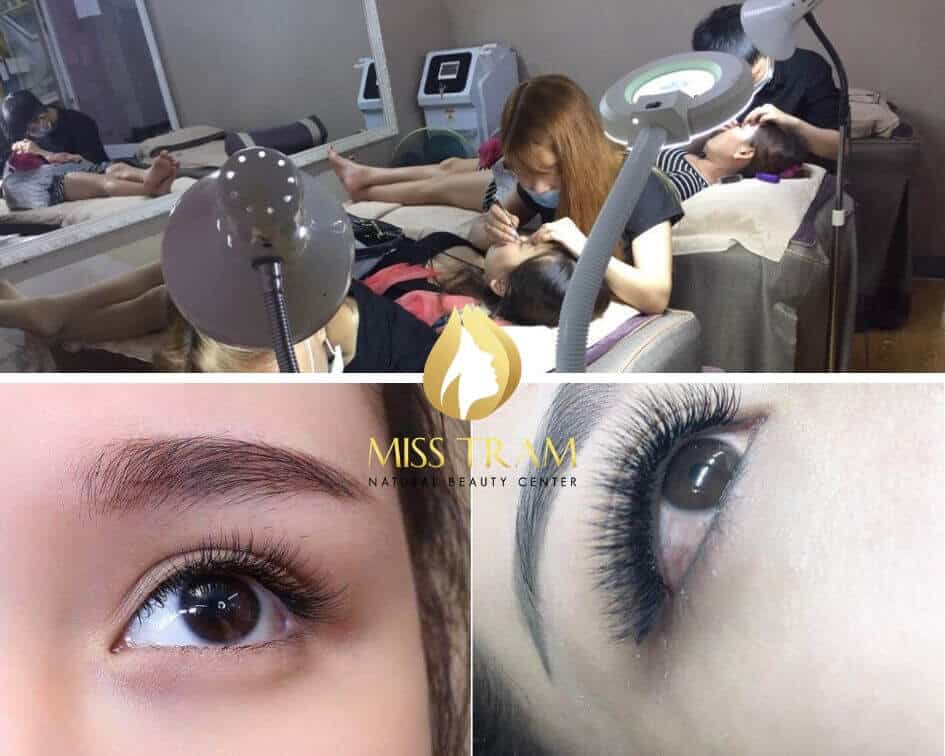 Miss Tram will also train you all the techniques for joining eyelashes 2D, 3D, 4D, 5D, 6D, ... and at the same time know how to dye eyelashes, coat lashes, curl lashes, lengthen your lashes competently. Not only that, you are also trained in customer counseling skills, psychological reassurance and help customers feel most comfortable.
In addition to the eyelash extensions technique, you are also provided with technical instructions to correct the errors, how to remove the eyelashes and take care of the proper eyelash extensions, helping to create the most beautiful and perfect eyelashes possible.
+ Note: How long can you use it?
When studying at Miss Tram Academy, you will learn the most modern eyelash extensions technology, be taught knowledge and valuable experiences to build a solid foundation for yourself. Not only that, the experts in the industry will also fire the passion, inspire you, help you more love your career and determination to stick with the profession.
No job is full of roses, so is the job of eyelash extensions. You can only become a good eyelash extensions artist when you have passion, wholeheartedly with the profession. In addition to being Miss Tram Academy building a solid foundation, you need to make efforts to train yourself, to be able to create the perfect lash products, join hands to bring beauty to the community.