Học Phun Xăm Thẩm Mỹ Online Dễ Dàng Hơn Trong Thời Đại Công Nghệ 4.0
1 sinh viên không đến trường học vẫn lấy được tấm bằng Đại Học/Cao đẳng bằng hình thức đào tạo Online với đầy đủ kiến thức.

Nhân viên văn phòng vẫn có thể "bỏ túi" 1-3 bằng nghề "tay trái" nhờ phương pháp đào tạo trực tuyến .
Thời đại công nghệ 4.0 bùng nổ mạnh mẽ, việc học trực tuyến ra đời khẳng định được nhiều ưu điểm: Tiết kiệm thời gian – chi phí, nội dung trực quan – sinh động, mang tính tương tác, xây dựng công đồng giao lưu – kết nối thông qua internet…
Ngành PHUN THÊU ĐIÊU KHẮC THẨM MỸ ONLINE in Miss Tram ra đời để giúp đỡ nhiều bạn đam mê với nghề giúp bạn trở thành THỢ CHÍNH – THỢ GIỎI or TỰ LÀM CHỦ tốt mô hình kinh doanh này.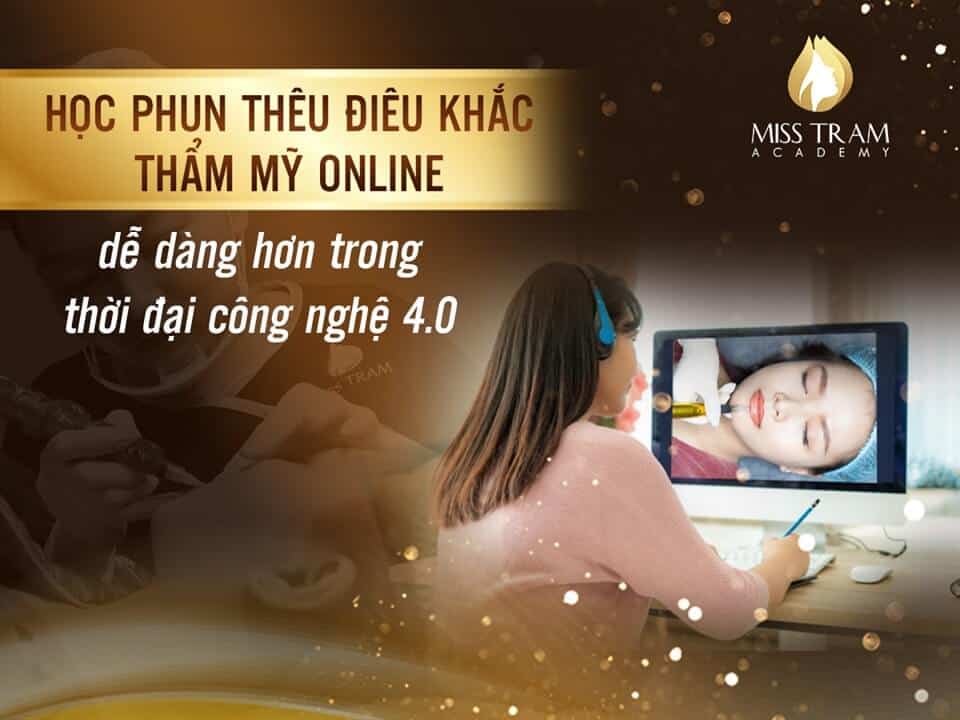 Trong thời đại 4.0, Khóa học Phun Thêu Thẩm Mỹ Online tại Miss Tram sẽ trở nên dễ dàng hơn bao giờ hết bởi:
Hình thức học linh động, không lớp học, không cố định thời gian lên lớp. Bạn chỉ cần 1 thiết bị có thể kết nối với Internet như điện thoại, Laptop, máy tính bảng,.v.v để truy cập vào trang học trực tuyến bất cứ khi nào bạn rảnh.

Each lesson is built-in for each specific video, completed and submitted before the next lesson.

Each student actively learns to complete his / her own personal schedule. There are exchange groups / groups to help students easily exchange and support each other in the learning process.

Learning Online but still firmly grasping the knowledge, skills and easy application in practice.

…
With SUPER BENEFITS trên đây chắc hẳn sẽ giúp ích rất lớn cho nhiều đối tượng quan tâm về ngành Phun Thêu Điêu Khắc thẩm mỹ này đấy. Đừng ngại ngần mà hãy trao đổi, chia sẻ và trò chuyện tâm tình cùng Miss Tram để hiểu rõ hơn về khóa học này nhé!
See other posts in the forum Question and Answer of the Miss Tram!