Referring to the spa profession is referring to the movements, skin care for customers. So, the first requirement for a technician is the dexterity of the hands. So for those who do not have a skillful hands, soft, then how? Are opportunities in this career high? And Miss Tram Academy find out in the article Hard limbs should learn and practice spa or not? below.
Should Hard Limbs Study And Be A Spa?
1. Hard limbs can work in the spa profession
Spa is a profession that provides human care services, bringing therapies to improve beauty, health and spirit. Accordingly, in addition to knowledge of professional knowledge, the flexibility and flexibility of the hands will be the deciding condition whether you are a professional technician or not?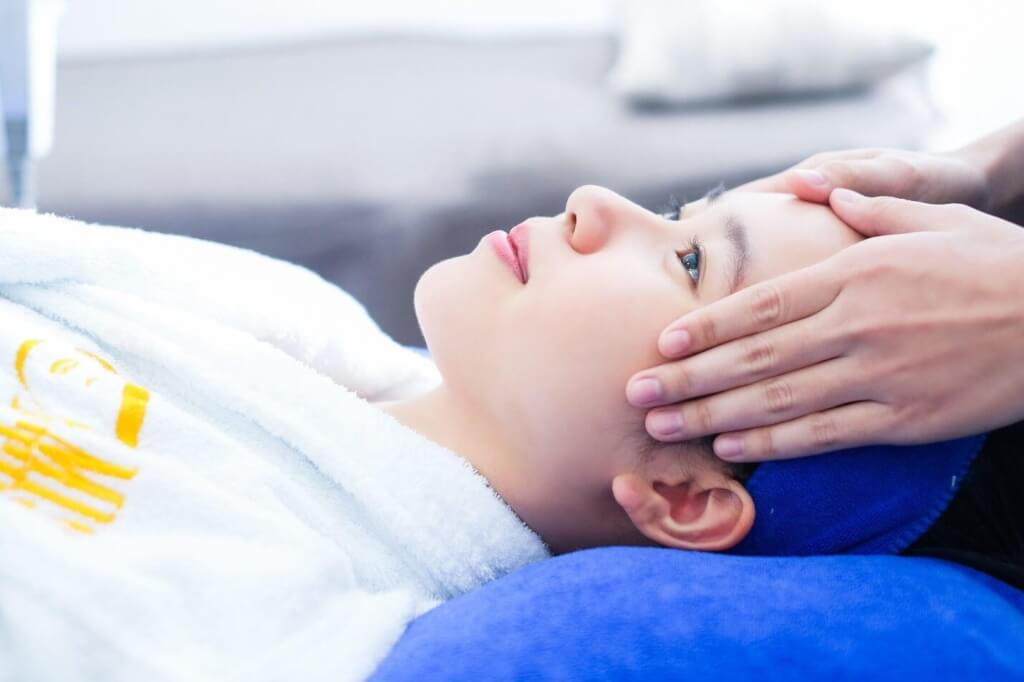 Because the spa's usual services will have the appearance of massage methods, from face to hands, feet and body massages. The professionalism of a technician is felt through those hands and the customer can easily assess where the technician is.
+ Note: Nearly Can I Have A Beauty Salon?
Do you often see spa technicians possessing skillful hands and you feel like you cannot be like them? However, what Miss Tram wants to share with you is that among those who are pursuing and have been successful with this spa profession, there are very few people born with natural talents, most of which are due to the prayers. progressive, diligent, serious study and practice. It is the mind of the technician in the process of beautifying the customer will bring success to anyone.
So, if you are unlucky to possess a skillful, agile hand, do not be discouraged that you yourself will not be able to work in this spa profession. As long as you have enough passion for the job, you will succeed with your choice. As the proverb you often hear "Has iron grinding makes perfect", Just need you diligently practice, try to practice incessantly, owning soft hands, dexterity is at hand.
+ Note: How long does spa take
There is a saying that Miss Tram wants to send to you: "If serious is skilled."
2. Choosing the right training facility is also important
The fact that you have enough passion and determination is not enough when you are not trained properly. If you do not master the theoretical knowledge, then your practice is not correct, such as "sandstorm" only. How will you feel when it takes a long time to study and you are not confident enough to practice. Therefore, choosing the right training institution is very important.
One thing you may not know is that nearly 90% of your work experience is taught by teachers. From there, it shows how important the selection of a training institution is.
Before deciding to choose a training center, you need to research carefully as well as make comparisons between training centers. If possible, refer to the participants for accurate and objective evaluation.
In addition, you should consult directly about the curriculum, the teaching route. Find out if you plan to study theory and practice, make sure you are practicing well. Teachers are also very important, in addition to qualifications, you need to consider whether they have a teaching specialty or not, a good teacher besides knowledge needs to be able to convey knowledge to people. other.
+ Note: Training Professional Makeup Course Certification in Vietnam HCMC
And it is also very important that the center's commitment, you need to be sure that after the end of the course, your skills are strong enough to go to work at big, well-known beauty centers.
If you still feel like you don't know where to choose, let Miss Tram Academy help you. 
In addition to being trained by a team of teachers with many years of experience in both practical work and pedagogy, you also learn with a curriculum that is enthusiastic after 17 years of practice. Besides that, Miss Tram Academy also ensure that learning knowledge will be practiced there and after each module, you will be conducting tests, unsatisfactory will be retrained for free.
It is one of the benefits that you get when you register to study at Miss Tram. If you are interested, you can learn more about the Advanced Skin Care and Treatment Course Miss Tram Academy here Please.
It will be impossible if you really have passion, determination and put your mind into the profession. Miss Tram Academy Hopefully, the above sharing will further motivate you to study, train and work. Wish you always success.
See More News Sharing Other Of Miss Tram Academy:
Answers Should Should Study And Work In The Spa Industry
What Does a Spa Certificate Need?