| Share | ✨ CONFIDENTIAL TO WAY TO COMBAT OMBRE FOOT POWDER FOR A PERFECT FOOT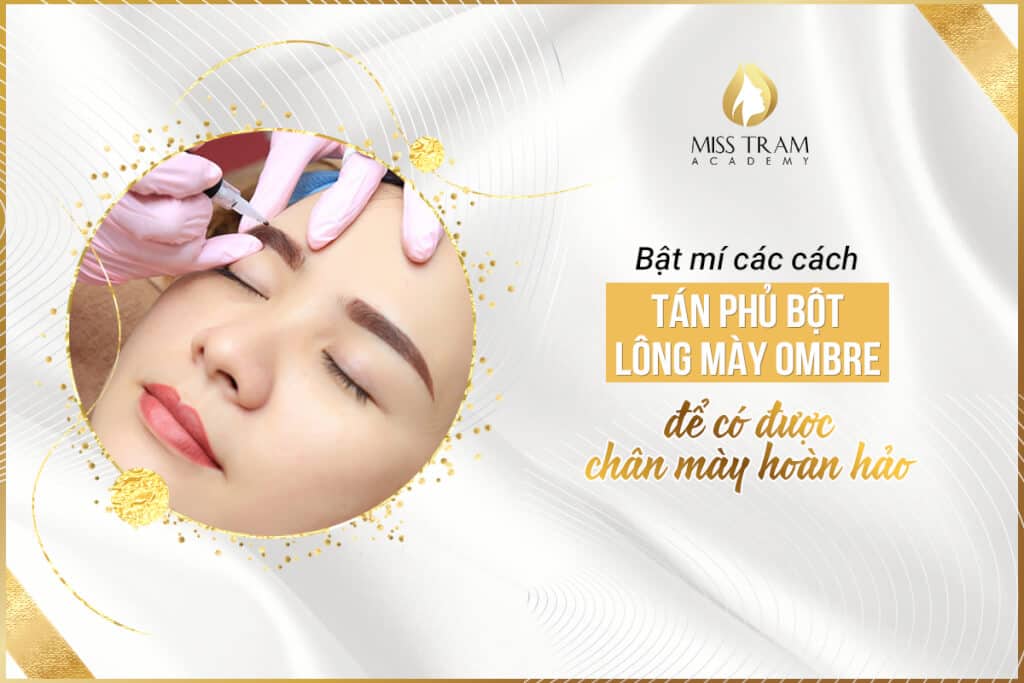 Ombre eyebrow spray is inspired by the art of color mixing in the design industry with the conversion of colors from light to dark so natural and harmonious.
To get the perfect Ombre eyebrows, Miss Tram Academy does not hesitate to "reveal" for students, KTV secretly spread powder for this method of making eyebrows:
- 1 method: KTV mixes the powder with water level and then spray normally, followed by color incubation massage within 15 minutes.
- 2 method: Spray water level about 80%, then mix with powder and then spray. Finally, there will be massage annealing color 15 minutes.
- Method 3: Mix eyebrow powder with water mixed into ink and spray normally, then rub powder on eyebrows and incubate the color in 10-15 minutes.
Covering Ombre eyebrow powder is a new and very popular beauty trend, there are not many facilities capable of implementing this method. Therefore, when studying at Miss Tram Academy, students will confidently capture the latest techniques, help the job application process or open a shop with high results.
Any students have questions about this technique? Please send immediately to Miss Tram Academy to be experienced lecturer answers offline!
---
✨ More information about:
- Program to recruit trainees for spraying Beauty Sculpture Embroidery at: https://bit.ly/2JA5bSa
- Details of Miss Tram Academy courses at: https://bit.ly/2L99UzV
➡️ Please contact Miss Tram for a better advice on the learning path as well as whether you are suitable for this job or not!
---------
✨ MISS TRAM ACADEMY
(I.e. 126 / 6 Phan Xích Long, P. 3, Bình Thạnh District, TP. HCM
📱 Mobile: 0909 783 289 - 093 718 6060
☎ Hotline: 1900 7018
⏱ Working time: 9h00 - 18H00
✨ Miss Tram Academy Website: https://misstram.edu.vn/
✨ Miss Tram Natural Beauty Center Website: https://thammymisstram.vn/
---
Sources: https://bit.ly/33z7hfT